Capitalizing on the Customer Journey to Improve Ecommerce Sales

In this new world of online convenience we rely on the internet for carrying out countless everyday tasks. In the workplace, video conferencing solutions are there to make remote working easier. Ecommerce technology, meanwhile, has revolutionized how we shop. Nowadays, consumers can access products from all over the world - at the click of a button.
The rise of ecommerce has been nothing short of meteoric. Since 2017, retail ecommerce sales have almost doubled. And there's no prospect of a slowdown either - with figures looking set to triple by 2023.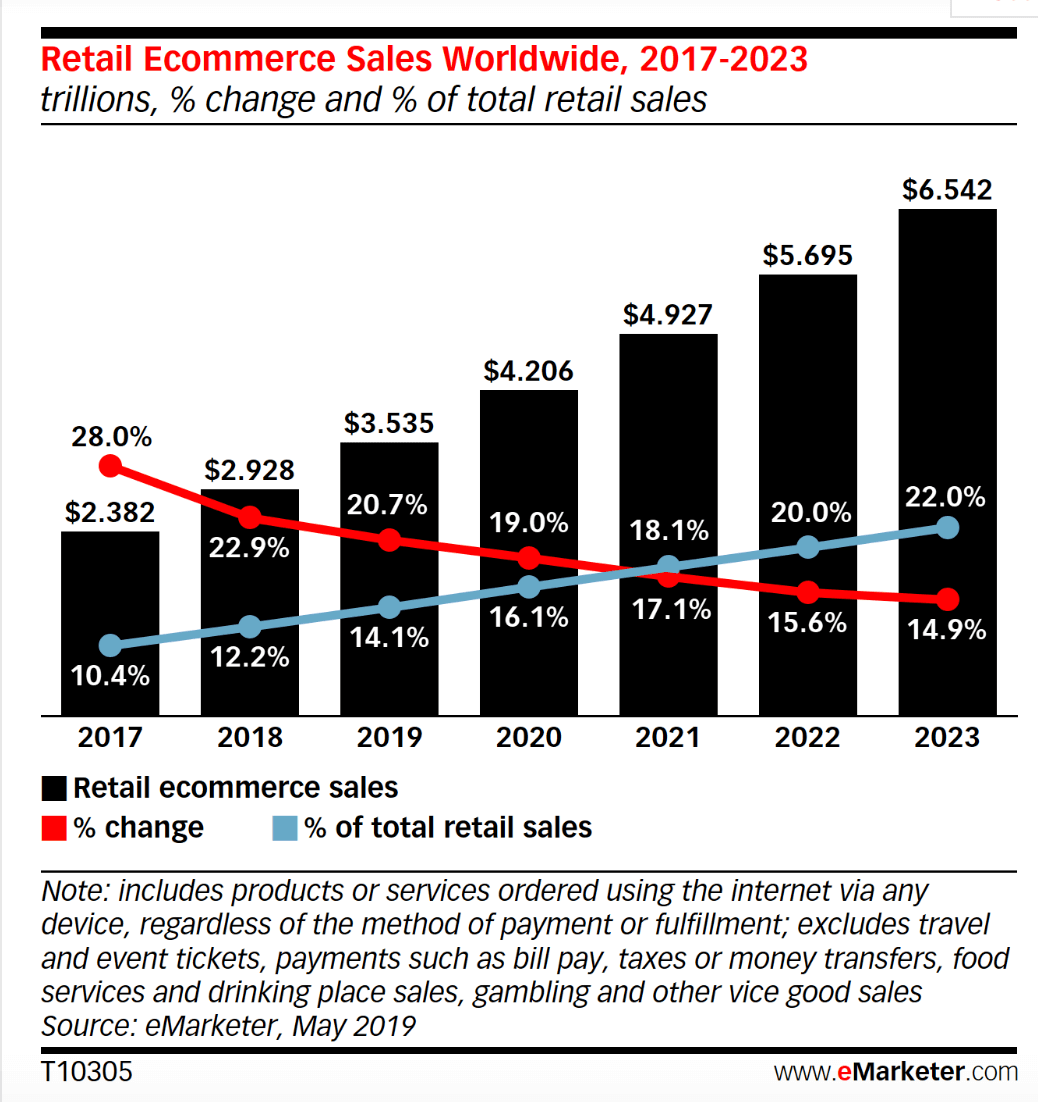 Consumer expectations are now also fundamentally different than before. The customer journey is no longer a direct one. Far less often do consumers drive to a store, make an evaluation, and then purchase an item (the three traditional stages of awareness, consideration and purchase).
Thanks to the rapid expansion of the IOT, the customer journey now includes multiple touchpoints and devices. Not to mention an ever-growing number of potential twists and turns along the way. From websites and online marketplaces to online ads and social media, customers are browsing everywhere and switching devices as they make their way along the path to purchase.
Customers no longer simply buy products - they buy experiences
Consumers no longer simply buy a product; they buy an online experience. They are looking for a seamless buying process from start to finish. To meet their expectations, brands need to have a strong online presence, be transparent, reply quickly to queries, and offer fast delivery and easy returns.
Ecommerce companies need to engage customers and keep them engaged. That's from the very first time a consumer meets their brand, right through to the post-sales finishing line. They need to delight customers and give them plenty of reasons to leave them rave reviews.
How can Ecommerce Businesses Improve the Customer Journey?
E-retailers need to consider all the elements in the customer journey so they can make the path to purchase as seamless as possible. Everything from the design of their website through to providing omni channel customer support must be given attention.
Here are six key things to optimize in order to engage and encourage shoppers to purchase. Not just once, but over and over again.
1 Create an Immersive and Engaging Website
When shoppers arrive at your site, your aim is to make sure they don't leave without taking a desired action or making a purchase. Your website needs to stand out for all the right reasons, and keep users engaged. If they don't like what they see they'll quickly click away.
How rapidly they click away from your site is known as your 'bounce rate'. That is, the percentage of people who leave your website after visiting only one page. After visiting a page on your site users may click the back button - or click through to another website.
The bounce rate for ecommerce stores is currently very high, with some industries experiencing the problem more than others.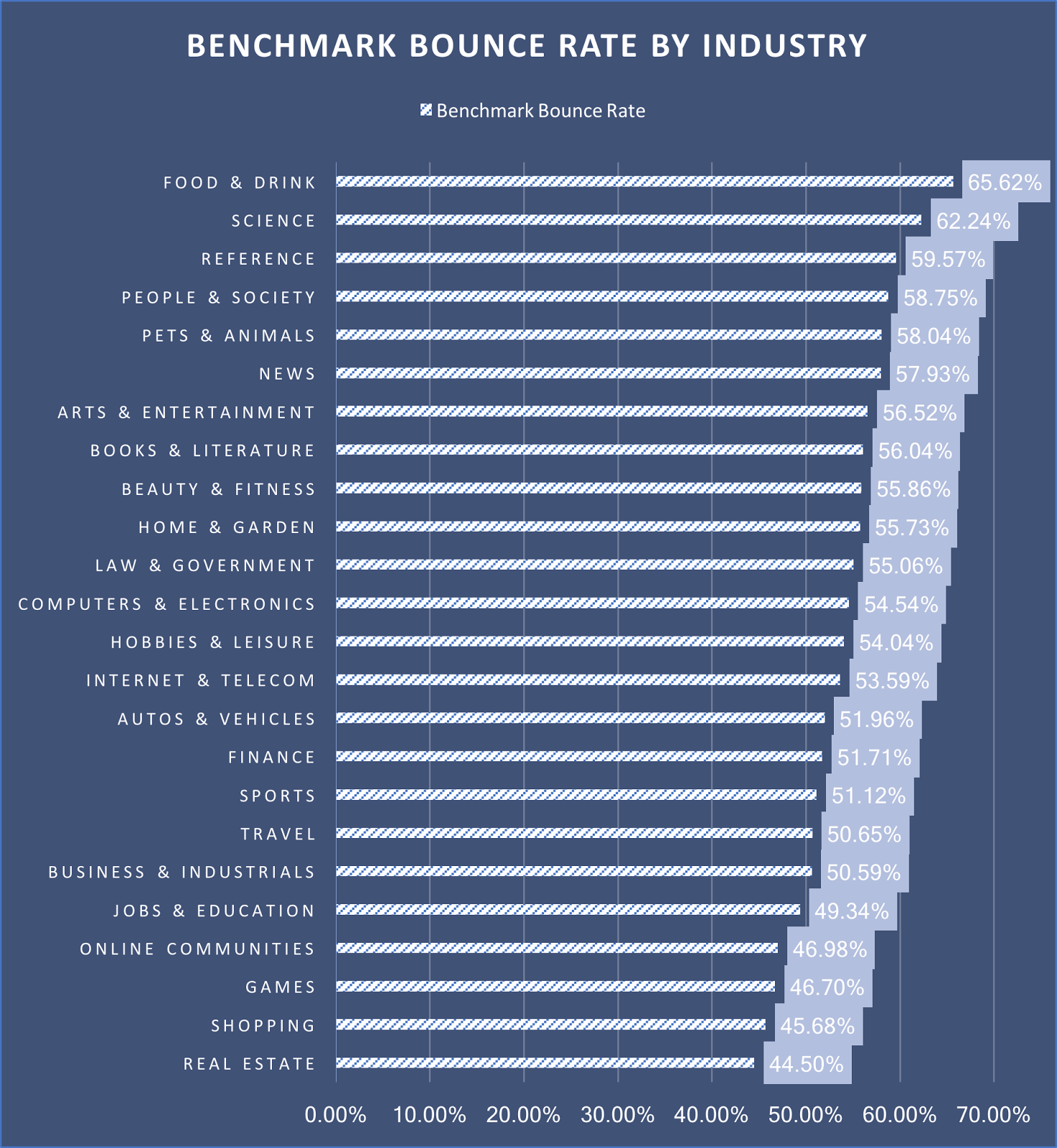 (You can find out what your website bounce rate is via Google Analytics).
What a high bounce rate tells you is that your landing page - where visitors hit your site - is not immediately appealing to site visitors. You need to pin down the reasons why.
Could it be that they're put off by your website design? Are you confusing shoppers with too many colors, typefaces, and elements on the page? Are you effectively showcasing your brand and products using harmonious colors?
Aim to use best practices when it comes to ecommerce website designs. For example, don't use too many annoying pop ups on your web pages. Visitors want to get to the information they need without continually closing them down.
Importantly, make sure you're offering users a great user experience (UX). Elements on your web pages should be in the most logical order. Think about how your customers shop and categorize products so they can find items easily.
Place menus where users expect to see them. It feels right to users for shopping carts to be on the right hand side of the page, high up, so they can quickly see where their added items are.
Another vitally important aspect is website loading time. If your online store doesn't load correctly or takes more than 4 seconds to open your prospective customers will click away and shop elsewhere.
2 Mobile Matters Too
More and more modern shoppers head to mobile first to make their purchases. M-commerce is now a major shopping channel. It's even predicted by some to become the preferred one for online shopping in the next five years.


According to Google, mobile-friendly sites show up higher in search results - and if your site isn't mobile friendly visitors are five times more likely to leave.
So you need to think mobile first if you're to keep consumers engaged. To increase your conversion rates make sure your site is responsive and adapts quickly to the size of the user's screen. Ideally, their experience should mirror a desktop experience as closely as possible.
Make sure your mobile site loads quickly and that people can find what they're searching for right away. Don't frustrate users by having them perform multiple actions on a small screen. Focus on clear navigation, and make it easy to take action by minimizing the steps to complete forms or make transactions.
Use Google's Test My Site tool to see how fast your mobile site loads.


3 Stay Consistent with Omni Channel Customer Support
'Omni channel' is far more than a buzzword. What omni channel really means is offering consumers an optimized experience at all touchpoints. That's regardless of what channel or device they use to reach out.
Having a unified communications strategy is essential if you are to stay competitive - since consumers now expect this as standard. If a customer sends you an email on Monday, they expect you to pick up the message and phone them on Tuesday.
They expect to get the same level of service if they message you via social media. Ideally, they want to interact instantly with your brand online.
Make it easy for customers to ask questions and find help whether they're on your website, on social media, or anywhere else they interact with your brand. Many customers still prefer to get in touch with you by phone, so ensure you have a high quality business phone system in place.
Use chatbots and live chat to speedily answer your customer's questions. Send out regular emails to keep customers informed and to set out promotions. Make sure to present a unified front from the physical store to mobile so your customer support experience has a consistent feel.
4 Keep the Check-out Process Simple
Cart abandonment is big (and bad) news for ecommerce retailers. It accounts for an estimated $4 trillion in lost sales worldwide. This is especially painful because by the time your potential customers get to checkout you've already spent a lot of money and effort on them.
You've optimized your site, provided consumers with great customer experience, and got them close to the end of their customer journey.
So don't fail at this,the most important stage, of all.
The reasons consumers abandon their carts are varied.


But chief among them are the following. These are the issues to fix asap.
Overcomplicated Checkout - The key to reducing cart-abandonment is reducing friction at checkout. Make sure your customers find the checkout process easy by incorporating user-friendly web design
Unexpected, High Delivery Charges - One of the big reasons people abandon carts is they find shipping fees too high. Be transparent early on by being clear on shipping costs and delivery times
Overselling & Understocking - Don't disappoint shoppers with 'out of stock' notifications at the last minute
Shopper Uncertainty - Provide shoppers with clear action items - make 'add to cart' an obvious action on every web page
Low Customer Patience - Keep the checkout process to one page and don't make them fill in the same information twice
Limited Payment Alternatives - Offer different payment options because consumers like this extra layer of convenience
5 Make the Experience Personal
Shoppers like to feel special, so offering them a personalized experience is crucial. For example, when someone abandons their cart, use retargeting to draw them back to your site. Retargeting or 'remarketing' is a highly effective digital marketing technique to keep your products and brand top of mind.
Consider emailing customers with personalized product recommendations containing special promotional codes to remind them to complete their purchase. Or, if they liked an item and it was out of stock, alert them that their favorite item is now available.
6 Encourage Customer Retention
An exceptional experience differentiates you from the competition and builds brand loyalty. Your aim is to make customers remember you, and reward you with repeat business. They'll also hopefully share their positive opinions with friends and family via glowing product reviews and posts on social media.
Give customers good reasons to shop with you again or to recommend your shop to others. Create incentives and offer discounts to encourage them to leave positive feedback.
Online reviews are some of the most important ingredients to your online success. They heavily influence buying decisions.
Increasing your availability to customers is also a fantastic way to enhance the customer experience. Shoppers often need assistance when buying and the ecommerce businesses that go that extra step to provide it are rewarded with loyal customers.
Hopefully this post has given you a few insights into how to capitalize on the ecommerce customer journey. Always think 'customer first' and optimize your presence at all points in the journey. From initial awareness to shopping and checkout. Not to mention from order fulfilment to returns or other post-sale services. Make your website attractive and easy to navigate and don't forget to think 'mobile first'.
Sam O'Brien - RingCentral UK
Sam O'Brien is the Senior Website Optimisation & User Experience Manager for EMEA at RingCentral, a global UCaaS systems provider. Sam has a passion for innovation and loves exploring ways to collaborate more with dispersed teams. He has written for websites such as Channel Partners and Novatech. Here is his LinkedIn.